Rectangular Clarifier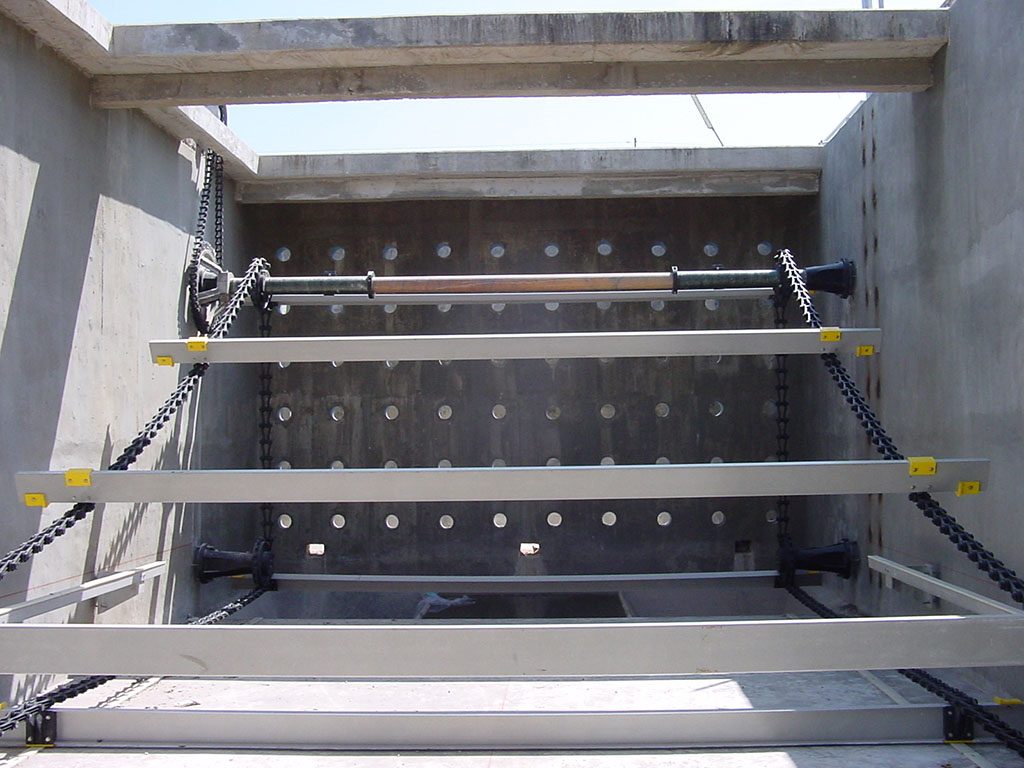 PlastiChain is far superior to those steel products in quality and cost. Compare to all other types of non-metallic system, PlastiChain delivers the durability unmatched by others.  Our components' design will make your installation at ease.  The system can be arranged for various applications ranging from water treatment, clarification, wastewater sludge scraping, and dissolved air flotation scum removal.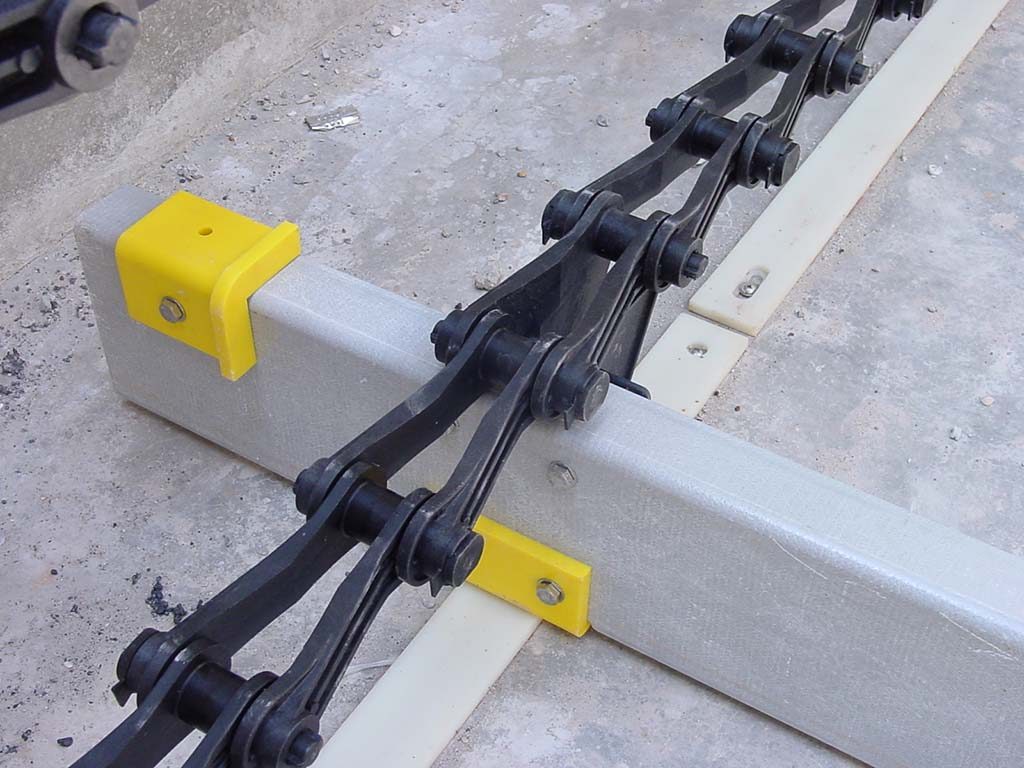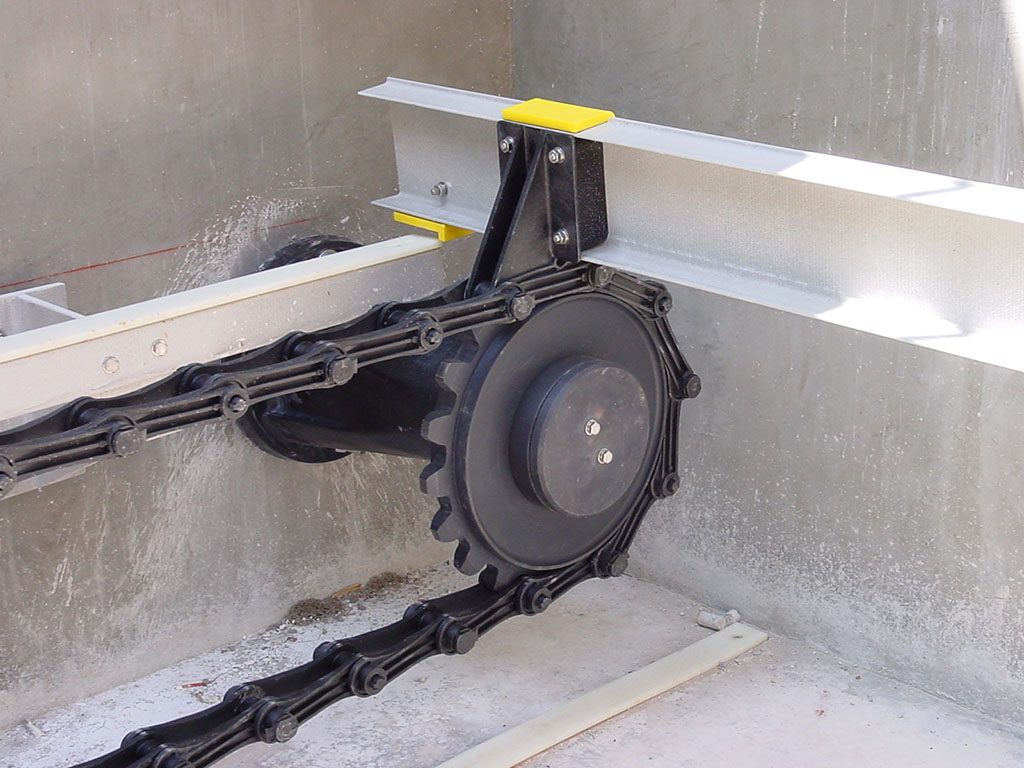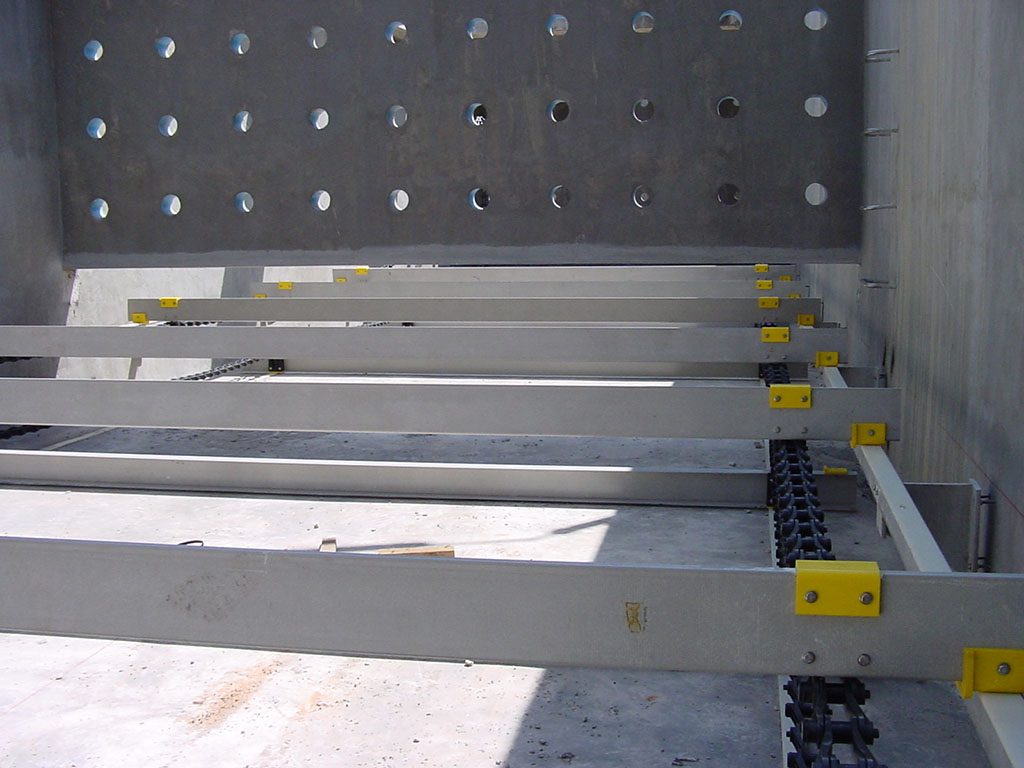 Chain NCS 720S – pitch 152.4 mm. – Glass-fiber Reinforce Nylon
Chain NH78 – pitch 66.27 mm. – Glass-fiber Reinforced Nylon
Telescoping Head Shaft
Cast Aluminum Offset Sprocket w/ sectional cast nylon teeth
Drive unit with chain tensioner
Pultrusion fiberglass flight in C-section or Sigma Flight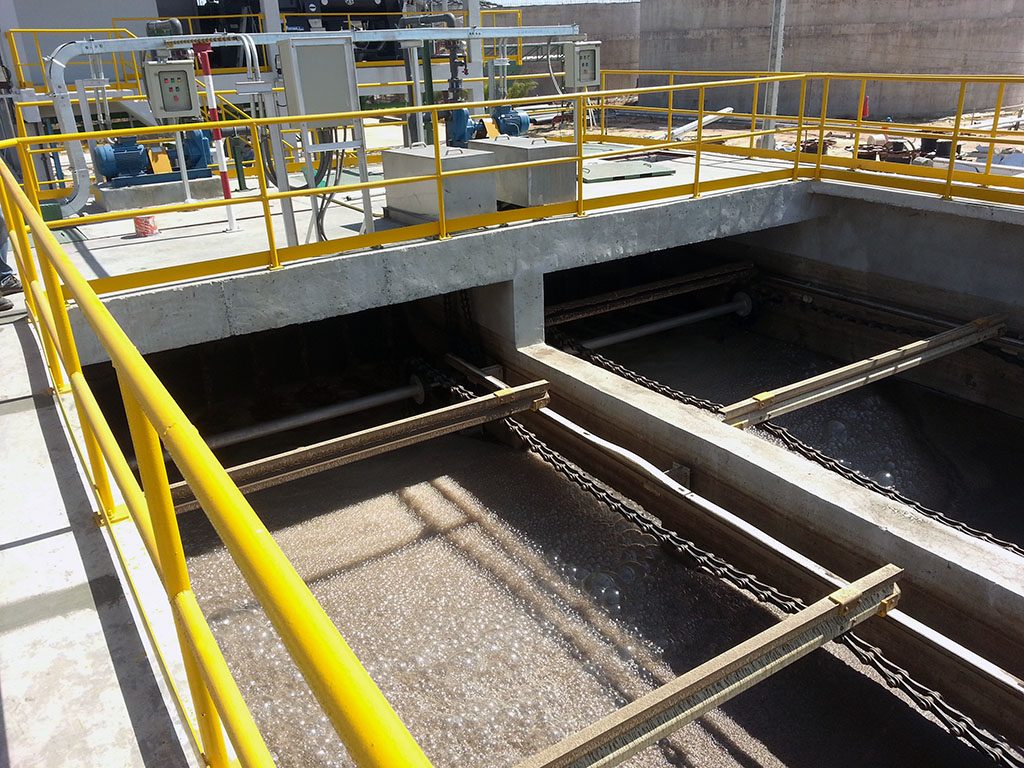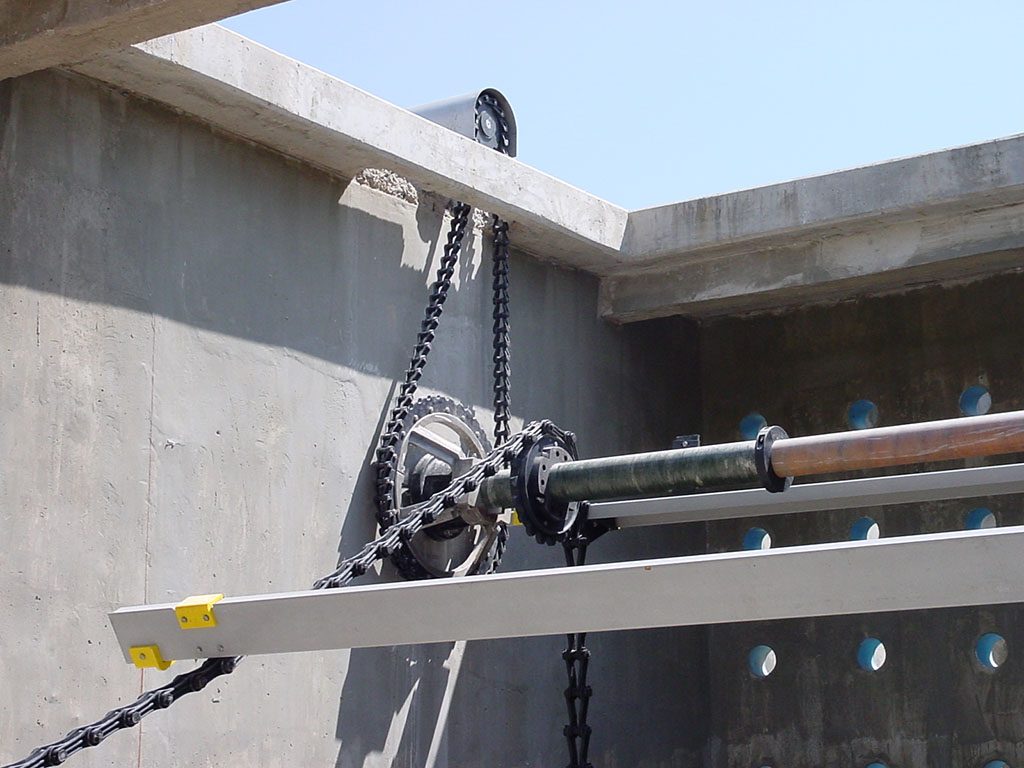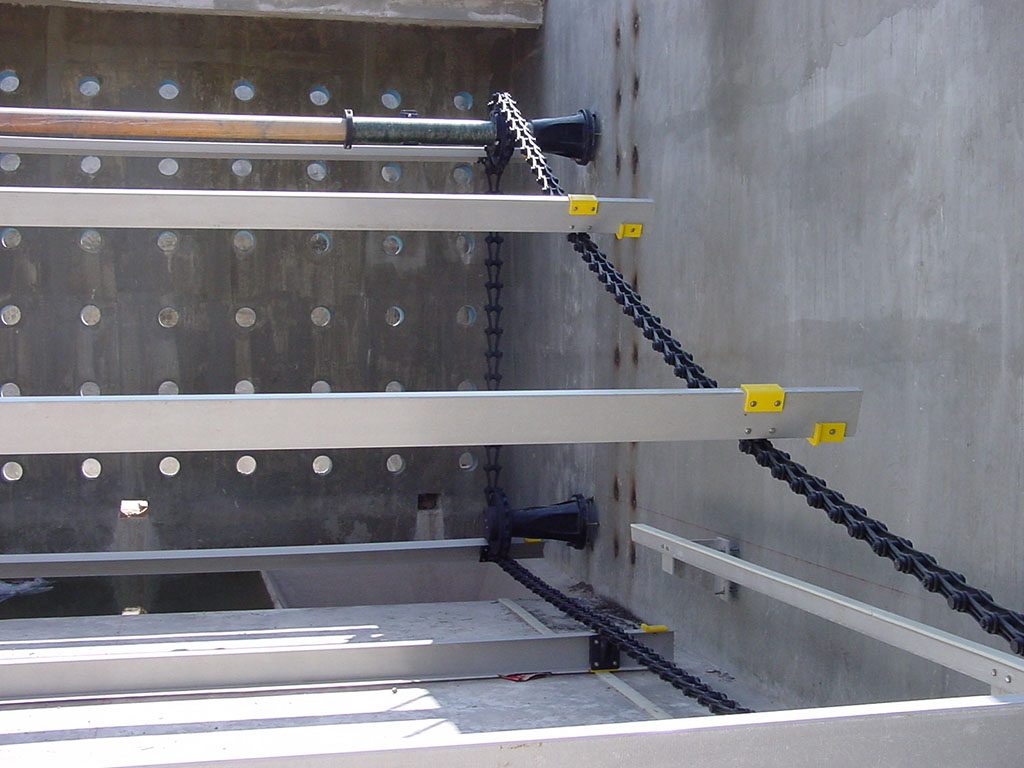 | | | |
| --- | --- | --- |
| Model PC-2 | Two shaft for sludge scraping only | General sedimentation tanks |
| Model PC-3 | Three shaft for sludge scraping | General sedimentation tanks |
| Model PC-4 | Four shaft for sludge and scum scraping | Secondary / Primary wastewater clarification |
| Model PC-S | Top scraping only for DAF system | |
Replacement Parts and Services
Most parts are standard in size and changeable with other brand name. We do offer parts only.  Our engineering services to estimate the quantity are at no charge.