Bag Opener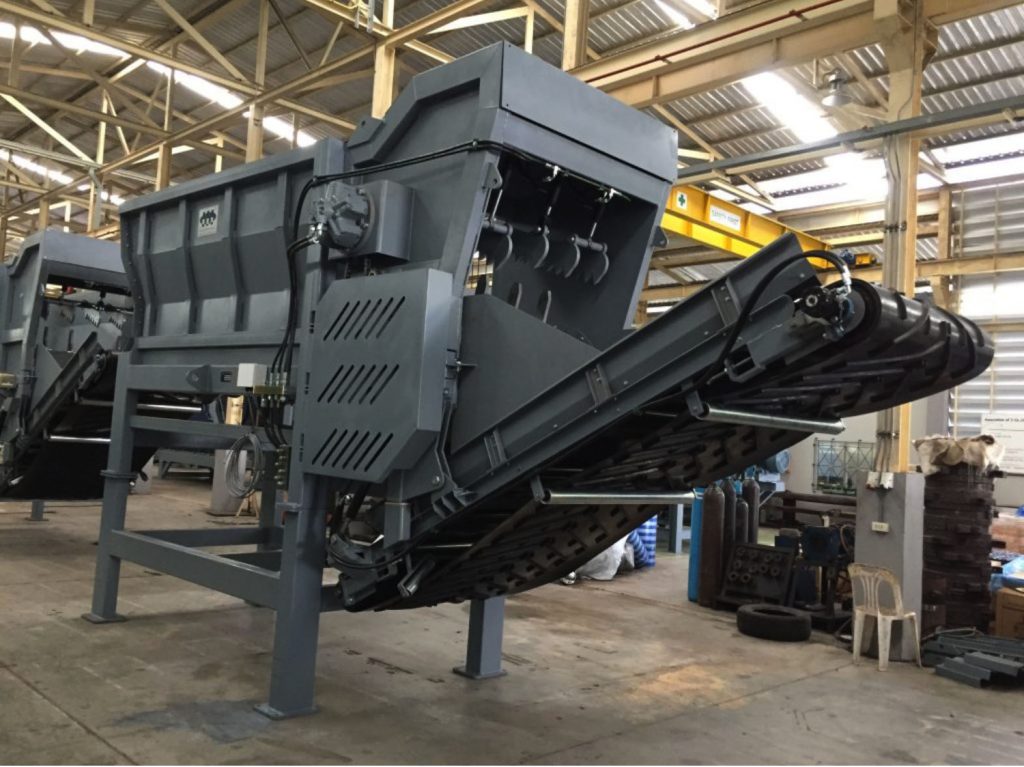 For almost 20 years, A3 has been engaged in unsorted municipal solids waste.  We know  well how to maximize product retrieval, opening efficiency, low downtime, and keeping the material inside the bag intact.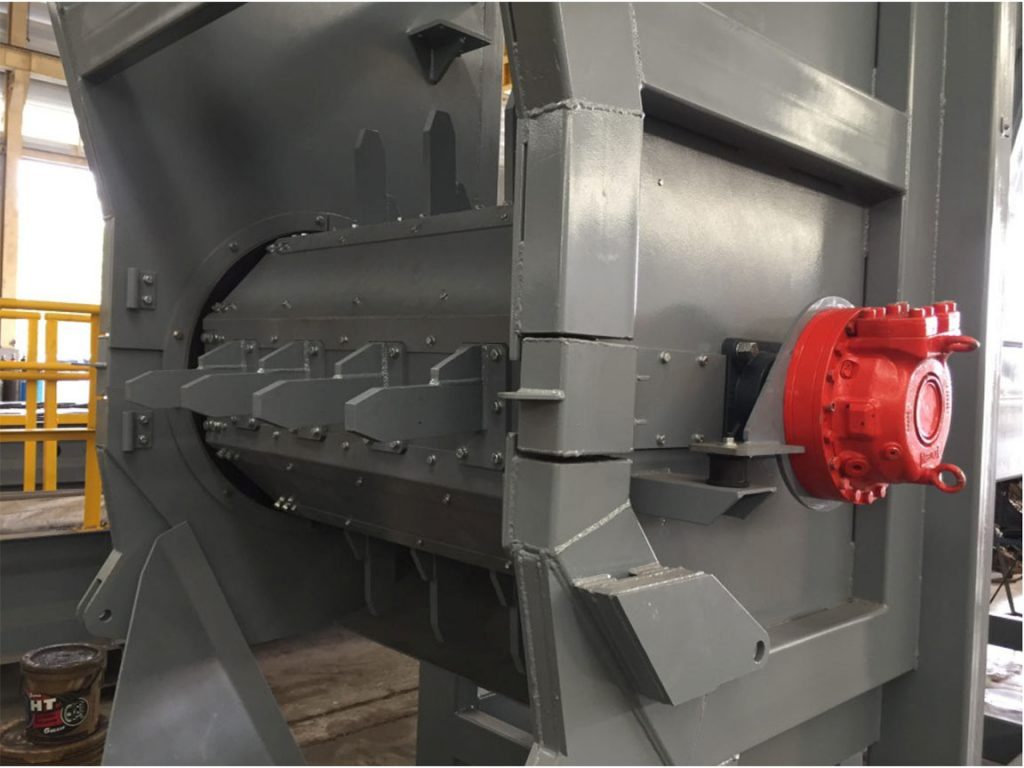 Constant material flow is one key success in achieving maximum product retrieval.  Our bag opener employs a smart controller to automatically adjust the speed of the moving floor.  Giving a constant feed, the distribution of wastes on the sorting line is evenly distributed for easy pick up.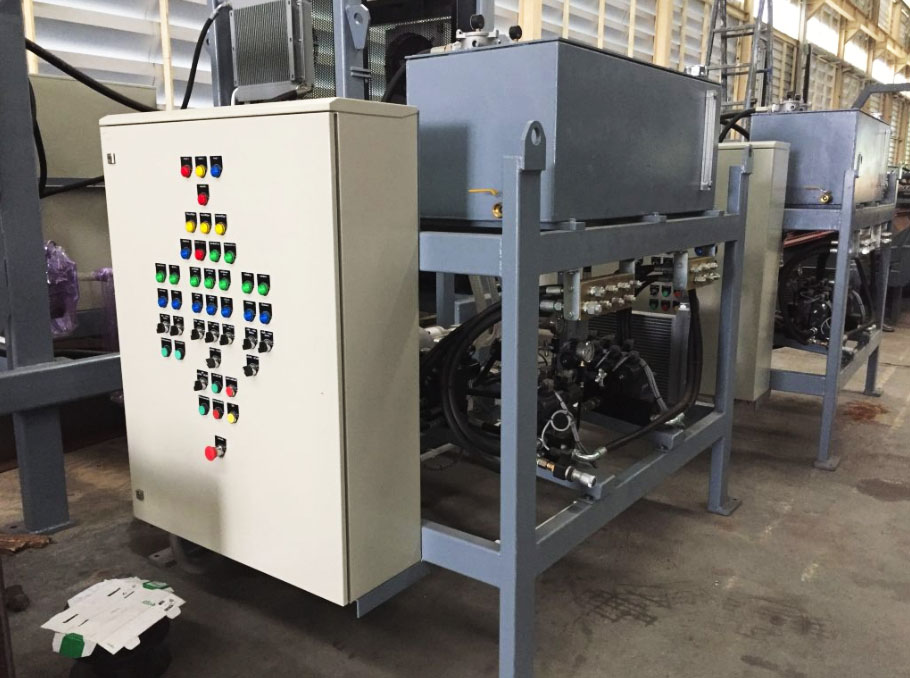 The bag is scooped up by the drum with series of knife attached, and then pressed against the sharp counter knives to tear bag open.  Process is quickly, simply, and saves energy.  Hard material like glasses usually finds itself around and between the knife and gets through un-break.  The smaller bag and garbage inside is not shredded.  Thus recovery of valuable products is remarkably increased.  In case of real large obstruct objects, the counter knife will sense the pressing pressure and will lift itself up to allow the large objects pass through.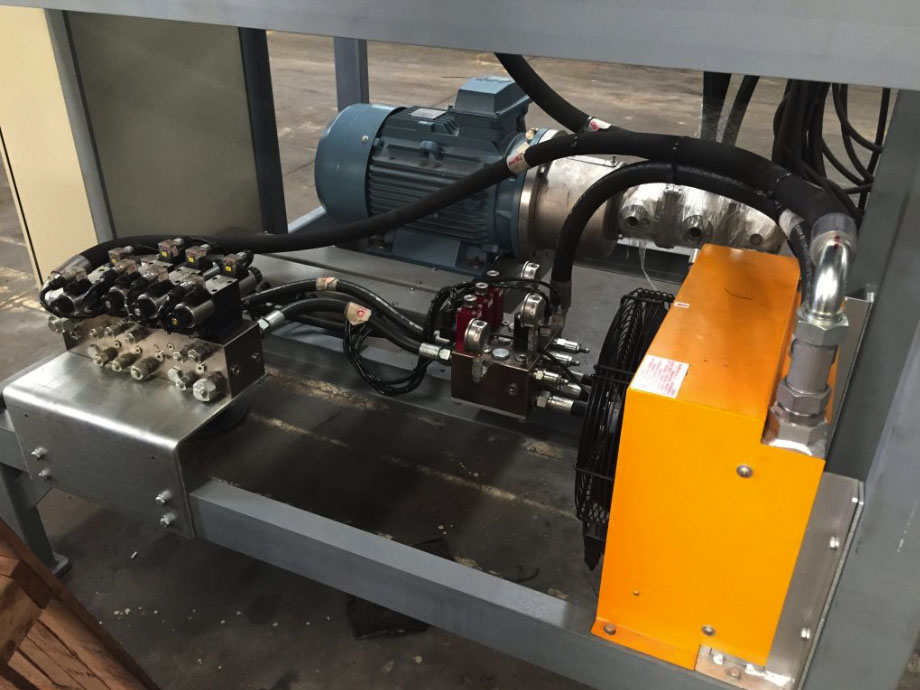 Large cutting drum is direct driven through hydraulic gear motor. Moving floor is actuated by hydraulic rams. Very sturdy construction and less maintenance is required.  Power unit and control is assembled on skids for flexible placement adjacent to the cutting unit.