Trommel Screen
Trommel is the first machine in our solid wastes machinery portfolio.   The very first one was made years ago under the co-operation between Tim Envipro A/S Denmark and A3.  Many units decade ago is still in operation in various places in Thailand.
One of the outstanding feature of the Tim Envipro's machine carried out till today is the Smart Load Sensing operation.  This is achieved by sending hydraulic pressure of all four drive wheels and calculated to adjust speed of Inlet Hopper.  This allows at any time, a correct load put through the sieve drum, and thus efficient separation is made.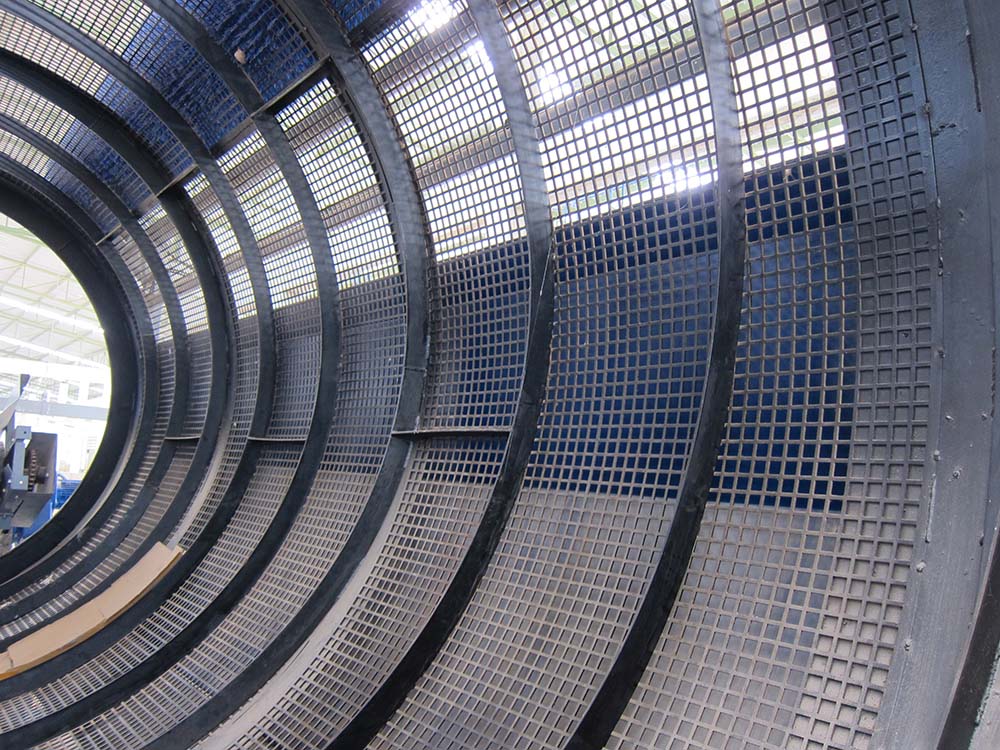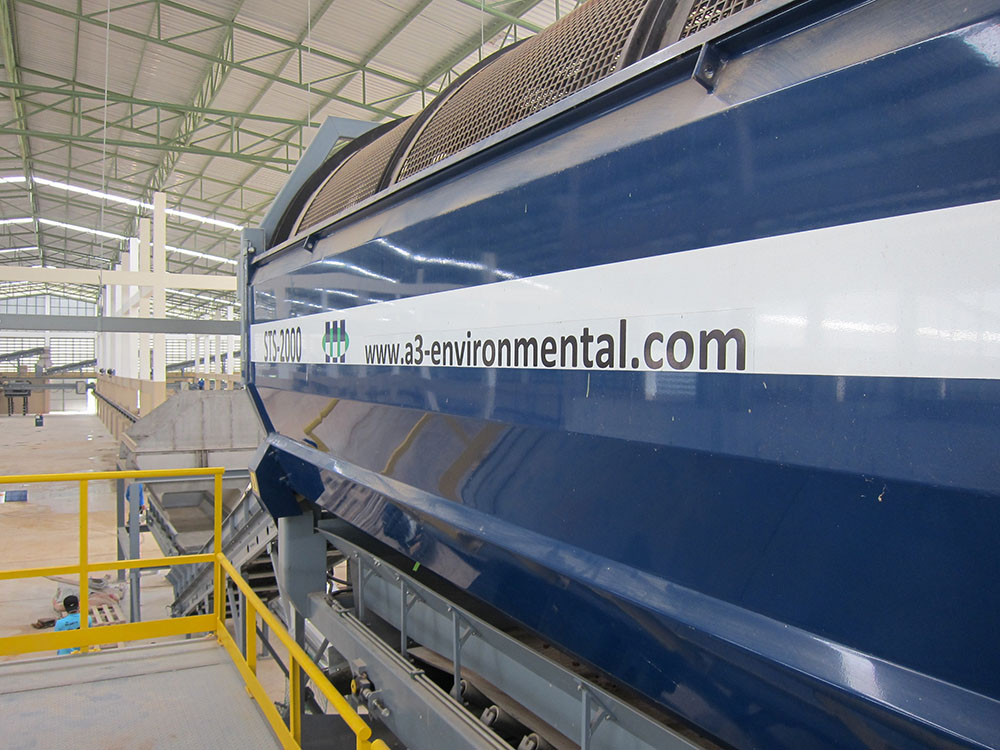 Our A-3 trommel today has added many features that fits the operation locally, and yet remains the original concept of tough and reliability.  The new features include such as; pulled conveyor in loading tank, Track Driven, Extended foldable conveyor, Landfill Pre-Screen, and Closed loop hydraulic system.
To this day, we manufactured all our trommel with high quality hydraulic parts from Europe.  You can be sure of its long-lasting operation.   We would welcome any queries regarding the separation application in your project.