Circular Clarifier
Center Drive is a mix of engineering expertise, proven technology , contemporary method and dedication to provide what is best for environment.   We employed precision four point contact ball bearings in every piece of our drive, coupled with sophisticated torque control system.   To our customers, this mean power saving, less maintenance, low investment.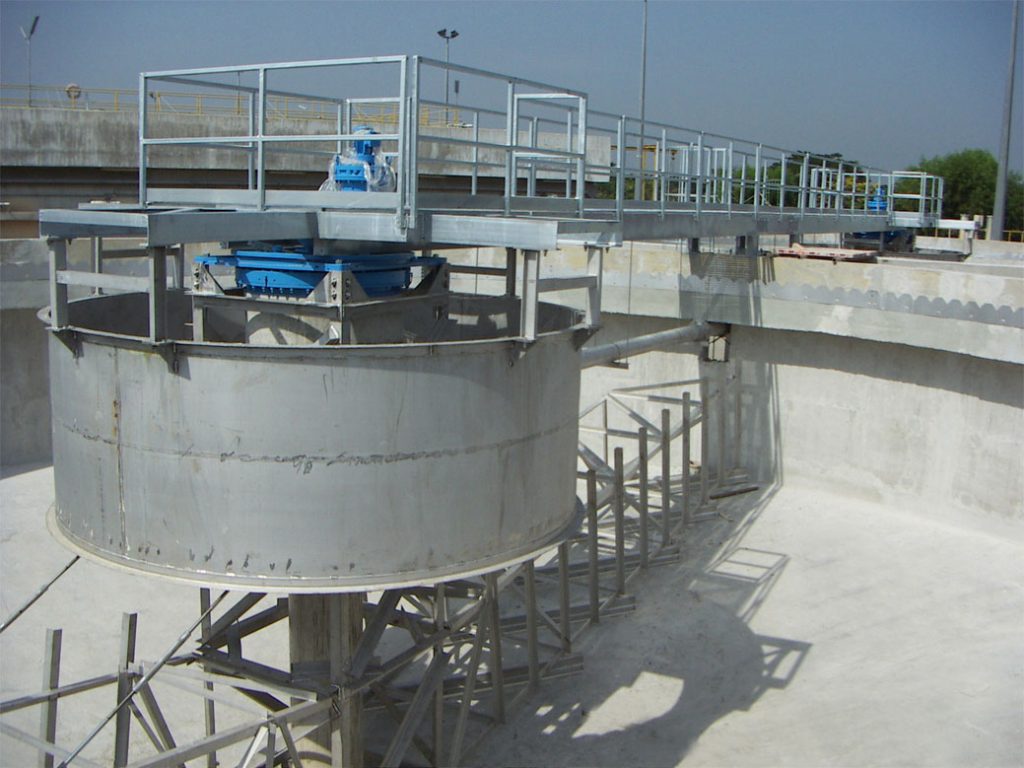 Precision Bearings
Normal ball bearings are not suitable for use in clarification application, because they are not designed to work under shock load and overturning moment.  Precision bearings are made from one piece forged steel, with hardened raceway, and seals to prevent contaminates.  The bearings also can be greased and operate in oil chamber.  They are designed to withstand shock load and overturning moment by distributing the load over the entire surface of contact, so bearing failure will no occur.
Curved Scraper
Our curved scrapper moves the solids to the center faster.  Each blade is designed to transport solids from the tank wall to center in one revolution.  Therefore, our curved scraper eliminates all problems associated with septic sludge.  The return sludge will be fresh and high in concentration.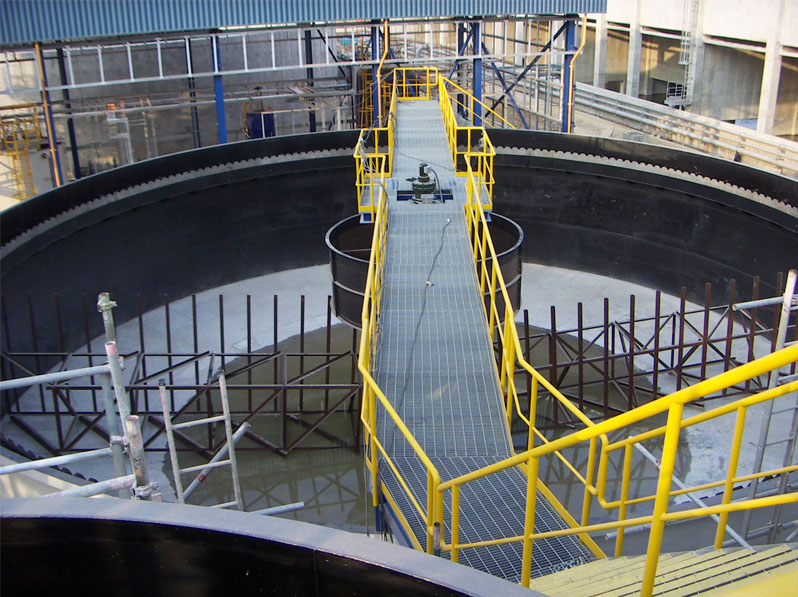 | | | |
| --- | --- | --- |
| Model CD | Cage Drive,  Supported by center column, bridge placed over drive unit. | Primary, Secondary sedimentation or large installation. |
| Model SD | Shaft Drive Unit, Drive unit supported by bridge which spans over the tank wall. | Promary,  Secondary sedimentation or medium and small installation |
| Model SC | Double layer bearings, to drive turbine and rake arms | Solids contact clarifications. |
| Model RTD | Drive unit connected with center base, rotating well, and spreader arms. | Rotary Trickling Filter |